Pipefish is moving on up
This will be posted to the Pipefish.com blog soon but I just wanted to have a bit of fun with it. Pipefish.com signed a lease today on some new office space. Its a very unique office: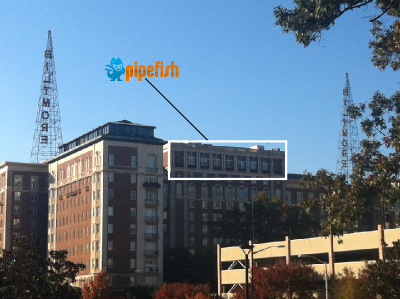 While you could call it the "penthouse" that would be a fun mistake. It's more of a finished attic. The views are awesome and it's the perfect size for the company in it's current form. I'll post pictures of the inside once we're in and its furnished.
---
comments powered by

Disqus